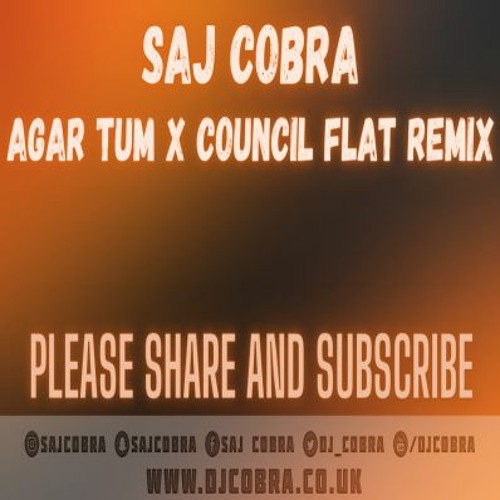 My Usbs Are Now Available ! Message me on Instagram/Snapchat: SajCobra – For More Information.
No Copyright Infringement intended.
New Hindi UK Rap Remix from Saj Cobra.
Featuring: Shreya Ghoshal and M Huncho.
#MHuncho #ShreyaGhoshal #Zeher
Please Like – Comment – Share and Subscribe !
Follow my social platforms for the latest updates.
Instagram: https://www.instagram.com/sajcobra
Facebook: https://www.facebook.com/sajcobrapage
Twitter: https://www.twitter.com/dj_cobra
Soundcloud: https://www.soundcloud.com/djcobrabha…
Snapchat: SajCobra
TikTok: SajCobra
Email : Sajcobra@hotmail.co.uk for booking enquires.