[ad_1]

Klimt's "Woman In Gold" (Portrait of Adele Bloch-Bauer) – Art and Film History Livestream – Presented by Washington, DC History & Culture.
About this event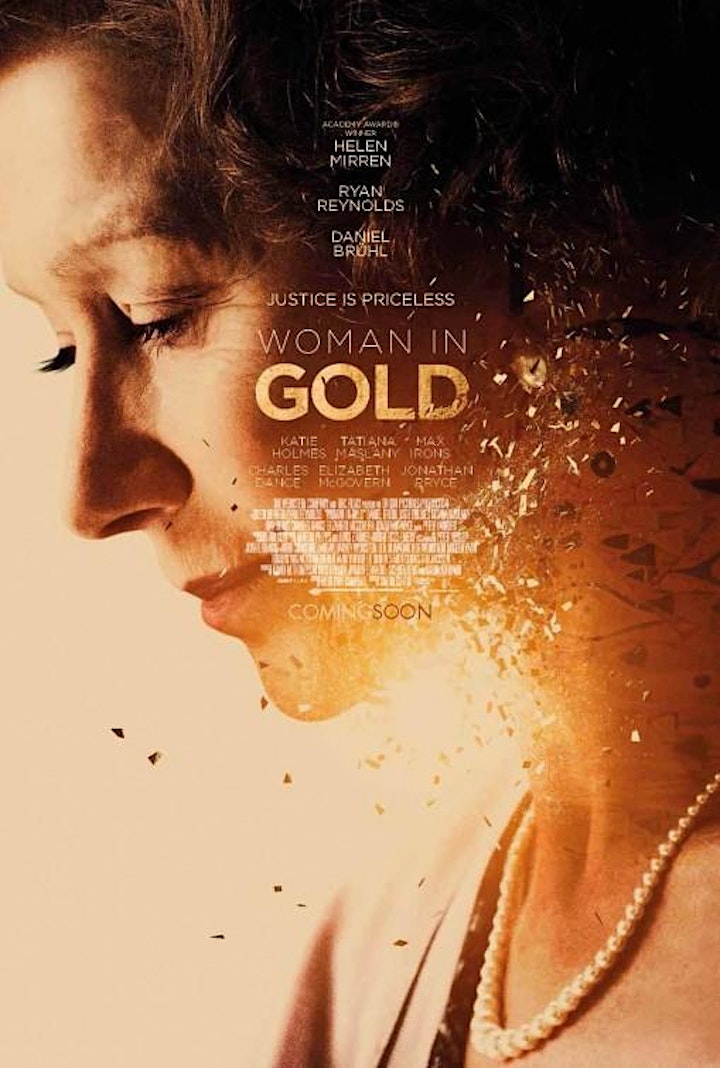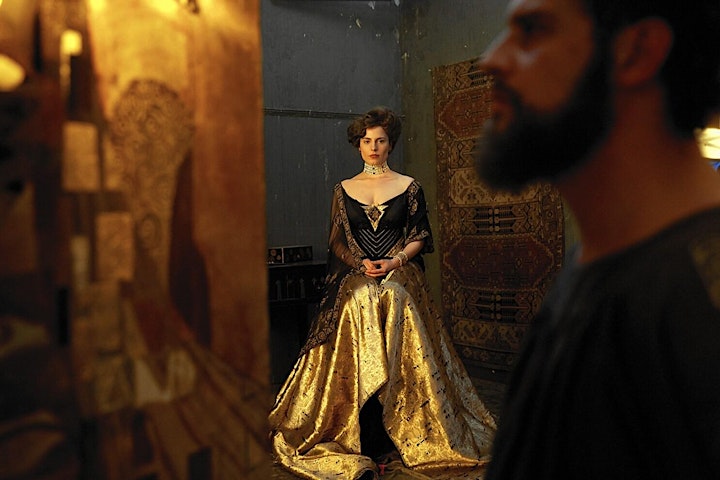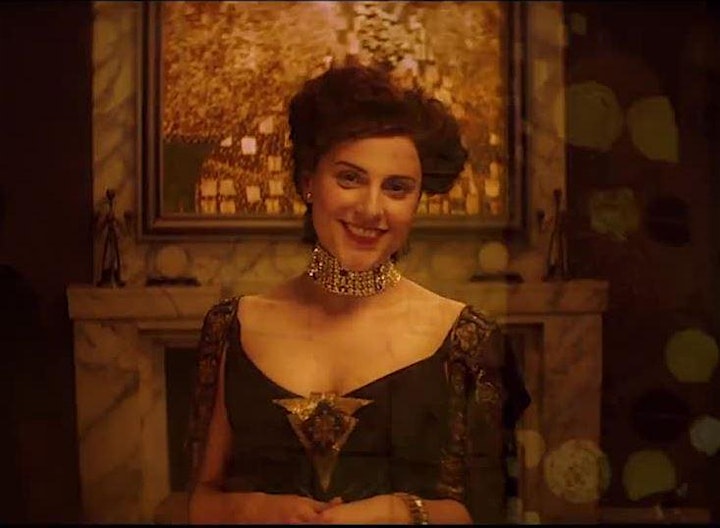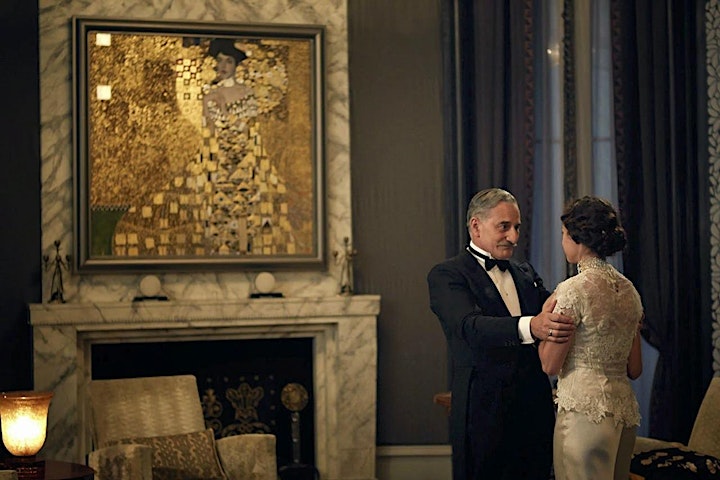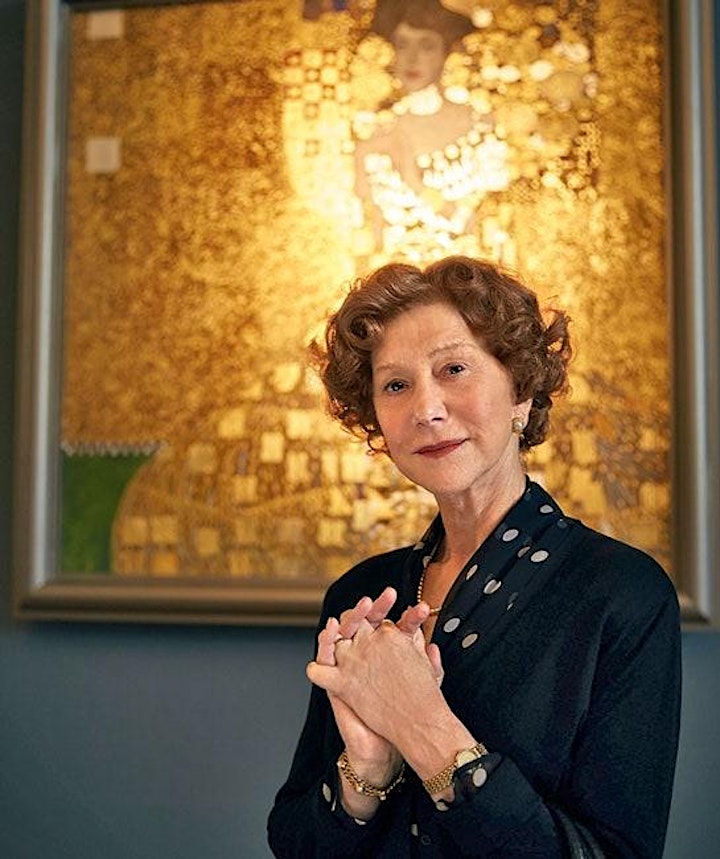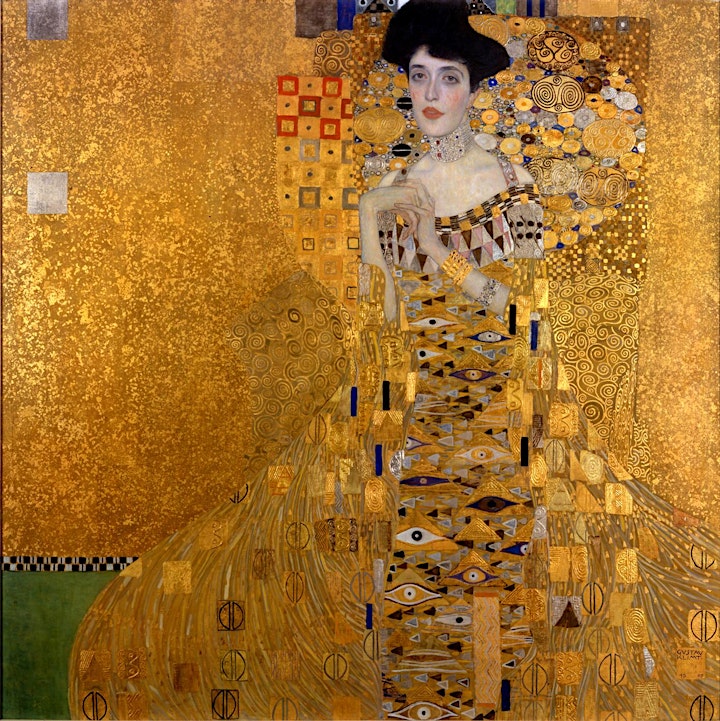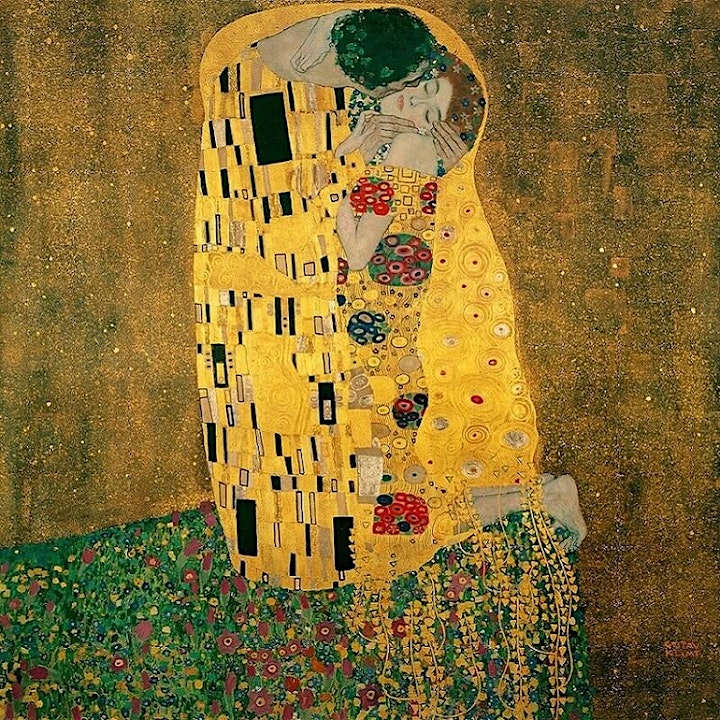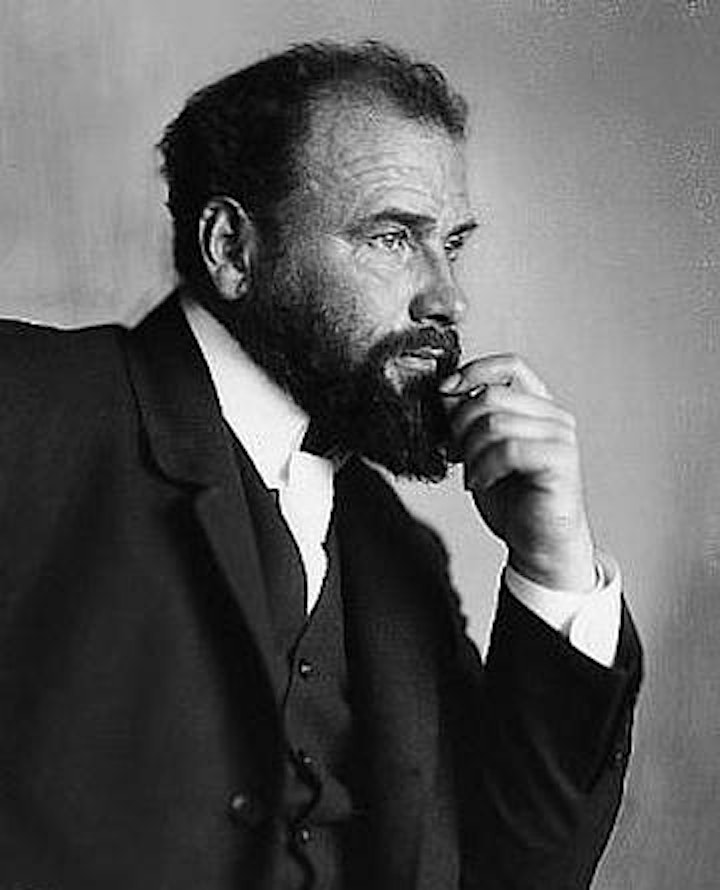 Klimt's "Woman In Gold" – Art and Film History Livestream.
"When people see the famous portrait, they see a masterpiece by one of Austria's finest artists. But I see a picture of my aunt, a woman who talked to me about life, while I brushed her hair in her bedroom." (Maria Altmann (Helen Mirren) from "The Woman in Gold")
Join us for a viewing and analysis of the 2015 movie, "Woman in Gold," a historical biopic that tells the story of Maria Altmann's legal battle with the Austrian government to have her aunt's Klimt portrait returned to her after it was stolen by the Nazis during the 1938 Anschluss of Austria that included the extermination of Austrian Jews and confiscation of their property.
Directed by Simon Curtis and written by Alexi Kaye Campbell, the 2015 film stars Helen Mirren, Ryan Reynolds, and Daniel Brühl. The film also stars Gustav Klimt's glorious "Portrait of Adele Bloch-Bauer I".
The 109-minute film tells the story of how the 1907 Klimt painting survives the 1938 Anschluss of Austria and the Nazi Holocaust and then in 2006 emigrates to the Ronald S. Lauder Neue Gallery in New York.
The complete 90+ year story cannot be told in 109 minutes. The story of the journey is a complex one of the families involved with the glamorous Klimt painting and each other: the Bloch-Bauer Family, the Klimt Family, the Schoenberg family, and the Austrian/Viennese/Nazi family.
This event is in two parts. There will first be a viewing of the movie followed by a presentation that will focus on the details of the story that the movie did not include.
Schedule:
– View the Movie: 1:10-2:50pm EST (Washington, DC time)
– Watch the Presentation: 2:55-3:30pm ET (Washington, DC time)
You are welcome to join us for both parts. However, if you have already watched "Woman in Gold," you can join us for just the presentation that follows the film. If you haven't watched the film but want to watch it on your own, it is available through Amazon Prime Video where you can purchase or rent it—and then you can join us for the presentation.
"Woman in Gold" Film Trailer:
________________________
Your hosts for this program are Robert Kelleman, the founder/director of the non-profit community organization Washington, DC History & Culture, and MaryBeth Matthews, Event Organizer, and Professor of English and Department Chair of Arts & Humanities at the University of Maryland Global Campus.
YouTube Previously Recorded Art & Film History Program
The Fabulous Life of Élisabeth Vigée Le Brun
Donations Support Our Non-Profit Community Programs – Thank You!
PayPal: DCHistoryAndCulture@gmail.com
Venmo: @DCHistoryAndCulture
GoFundMe: https://gofund.me/d29491c0
__________________________
Zoom Connection:
This educational and entertaining program is open to all regardless of age, geographic location, etc. and since it is an online/virtual event via Zoom you can connect from anywhere in the world.
Zoom events have a limit on the number of people that can participate and therefore the event may "sell-out" once a certain number of registrations has been reached.
Zoom Connection Link Will Be Emailed:
Login info will be emailed several times beginning 24 hours prior to the event.
If you don't receive the Zoom connection link please contact us.
Zoom Connection Suggestions:
Connecting a few minutes early is strongly recommended.
To join the event simply click the Zoom link and follow the instructions.
If clicking the link doesn't work try copying and pasting it instead.
Password not required.
Zoom may work better in some browsers/devices than others – if one doesn't work try another.
When all else fails please read and follow the directions. : )
Didn't Receive the Zoom Connection Info?
Check your spam folder, make sure you didn't sign-up with your other email address (personal vs. work, etc.), and also review the email settings on your Eventbrite account (you may have turned off our notifications)- link below:
https://www.eventbrite.com/account-settings/email-preferences
Additional Eventbrite Troubleshooting Link:
https://www.eventbrite.com/support/articles/en_US/Troubleshooting/did-my-email-send-invitations-order-confirmations-reminders?lg=en_US
_________________________
Washington, DC History & Culture
Experience the history and culture of Washington, DC – and the world!
For more entertaining and educational programs visit us at:
https://www.Facebook.com/DCHistoryAndCulture
https://DCHistoryAndCulture.Eventbrite.com
https://www.Meetup.com/DCHistoryAndCulture
http://www.youtube.com/c/WashingtonDCHistoryCulture
We look forward to seeing you – thanks!
Robert Kelleman
rkelleman@yahoo.com
202-821-6325 (text only)
History & Culture Travels / Washington, DC History & Culture
[ad_2]

Source link