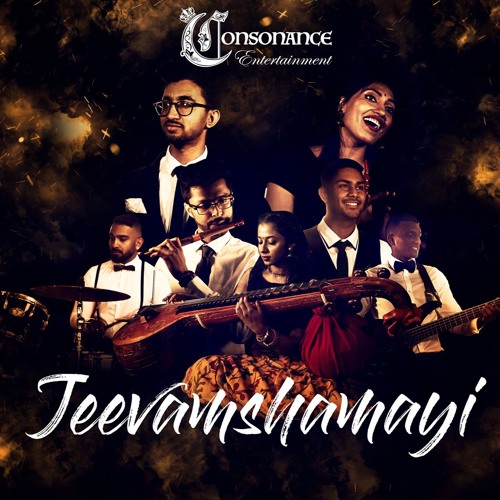 [ad_1]


After consecutively releasing mashups of different genres and vibes, we've made our comeback to a full song cover after a hiatus!
This one's our take on the recent Malayalam melody, "Jeevamshamayi" originally crooned by Shreya Ghoshal and K S Harisankar, penned by B K Harinarayanan and composed by Kailas Menon for the 2018 political satire film Theevandi.
Featuring a variety of instruments ranging from the peppy bass and guitar strums to the ever melodious veena and flute, we have two very talented guest artists and our dear friends from Sydney, who have performed the latter.
Yet again an adaptation of one of our popular live songs, shot in a rather vintage setting! Hope you all enjoy our rendition of this beautiful song.
It has been a pleasure to have Abin Mathew Varghese and Designer Pictures capture the visuals of our audio tracks. They have done an absolutely commendable job!
Vocal | Lakshmy Ramaswamy, Keshav Ramachandran
Veena | Saumya Sritharan
Flute | Venkhatesh Sritharan
Keyboard | Ravi Madhawan
Acoustic Guitar | Keshav Ramachandran
Bass Guitar | Krishna Ragunathan
Drums | Acktshan Vasavan
Mixing | Keshav Ramachandran
Mastering | Lojen Wijeyamanoharan
Music Arrangement | Keshav Ramachandran, Lojen Wijeyamanoharan, Ravi Madhawan
Videography & Editing | Designer Pictures, Abin Mathew Varghese, Taranjeet Singh
Photography BTS | Consonance Entertainment, Adarsh Nair, Lojen Wijeyamanoharan
Set Design | Sindhu Ganapathy, Adarsh Nair, Lojen Wijeyamanoharan
Creative Direction | Lojen Wijeyamanoharan
Creating Memorable Moments | BEYOND IMAGINATION |
Enquire & Contact our lovely Team for all your Upcoming Events
Meeting all your Live Event Entertainment needs
For further updates on our music & projects…
SUBSCRIBE | LIKE | SHARE | FOLLOW
Instagram | @consonance_entertainment
https://www.instagram.com/consonance_…
Facebook | Consonance Entertainment
https://www.facebook.com/consonanceen…
Soundcloud | Consonance Entertainment

Youtube | entertainment.consonance
https://www.youtube.com/c/ConsonanceE…
Twitter | ConsonanceLiveE
Tweets by ConsonanceLiveE
Check Out & Follow
Abin's Photography & Cinematography
Facebook | Designer Picture
https://www.facebook.com/designerpict…
Instagram | @designerpictures
https://www.instagram.com/designerpic…
.
.
#newmusic #malayalamcover #musicvideo #southasianmusic #melbournemusic #melbournebands #melbourneentertainment #weddingmusic #liveentertainment #livemusic #liveband #melbourneband #sydneymusic #reetigowla #melbourne #australia #musicproductions #jeevamshamayi #cover #malayammusic #malayalamcover #musiciansofinstagram #malayalamsong #vocals #consonanceentertainment #coversong #theevandi #melbourne #australia #musicproductions #shreyaghoshal #ksharisankar #kailasmenon
[ad_2]

Source by Consonance Entertainment