[ad_1]

Holocaust History Museums: Washington, DC and Richmond, VA Livestream Tour – Hosted by Robert Kelleman – Washington, DC History & Culture.
About this event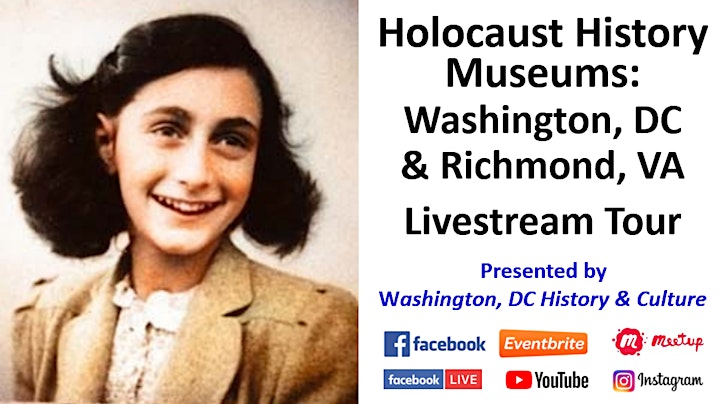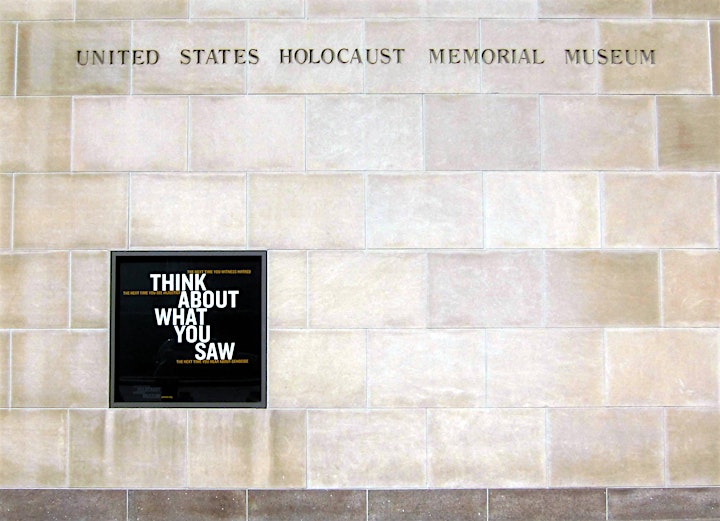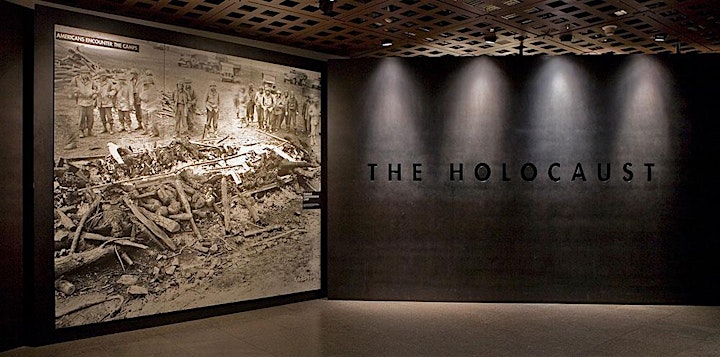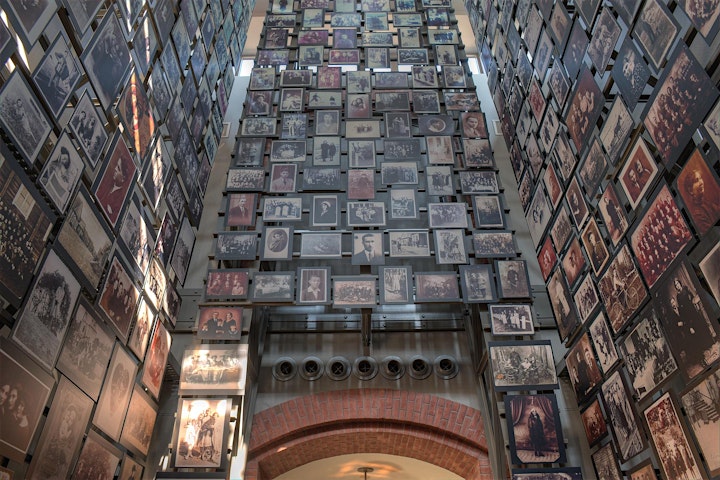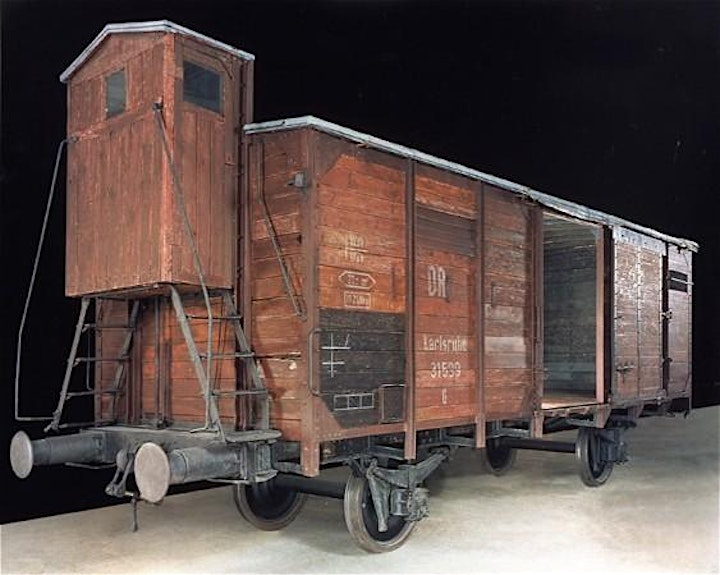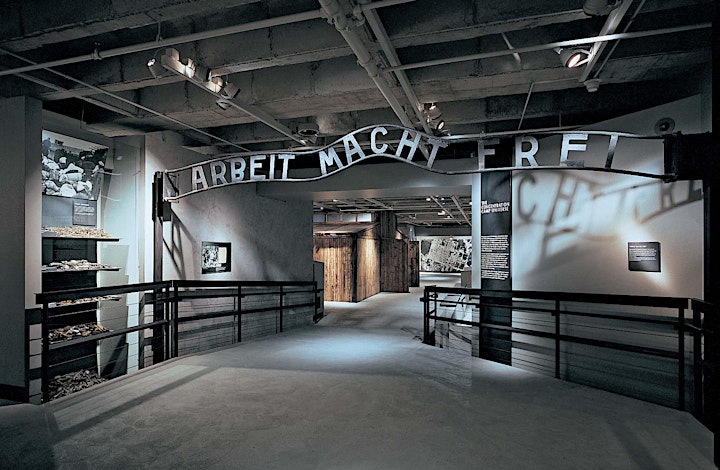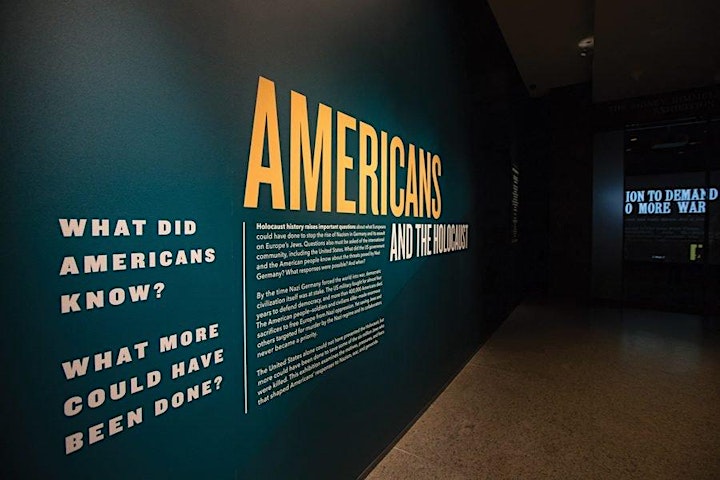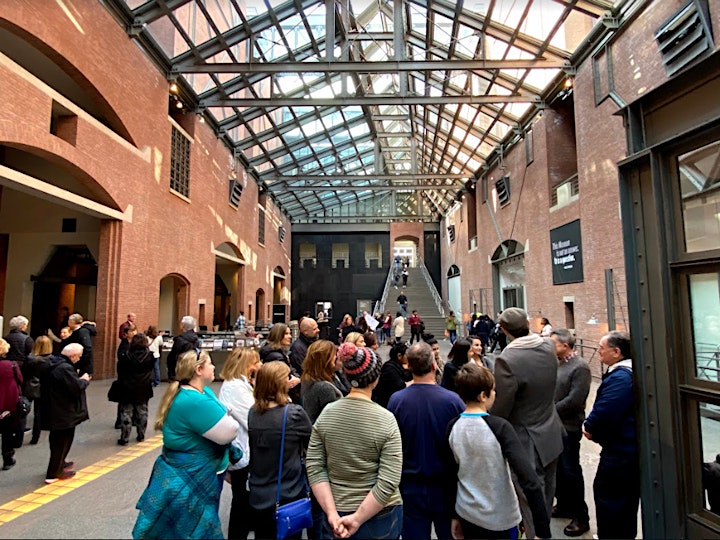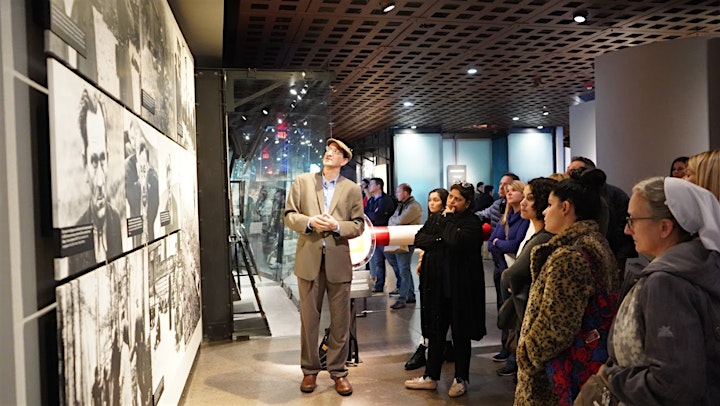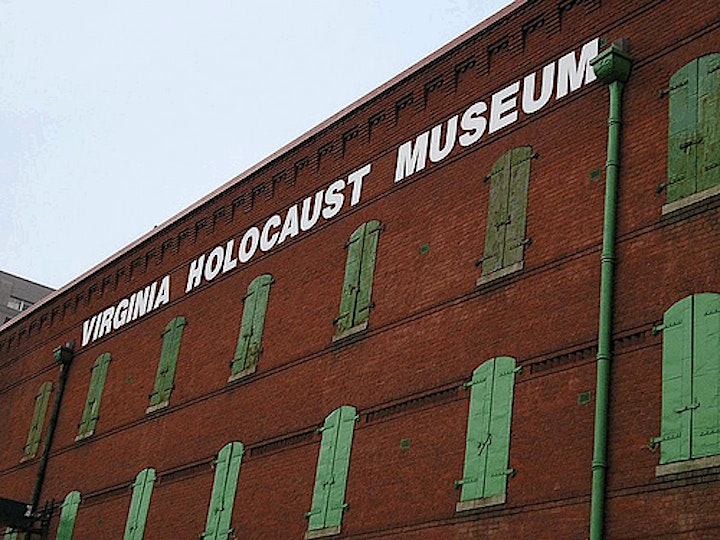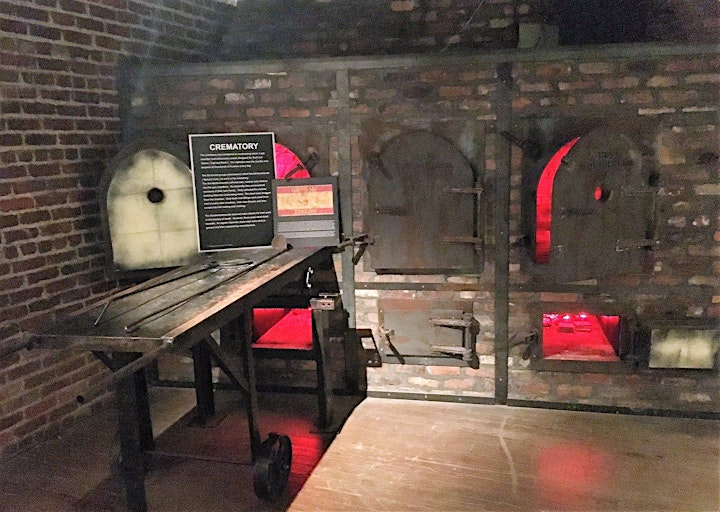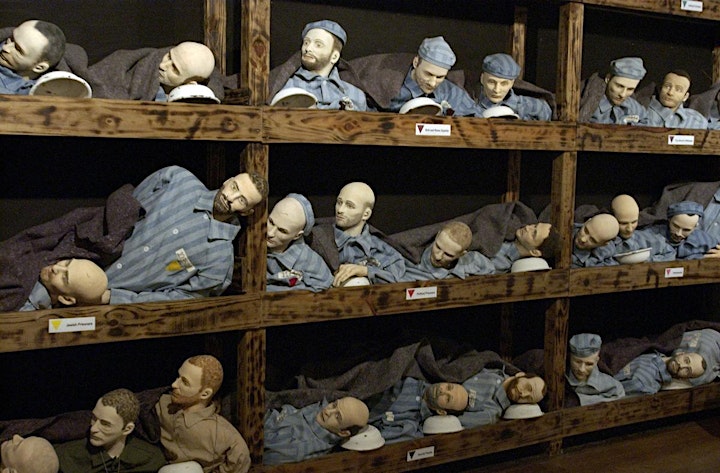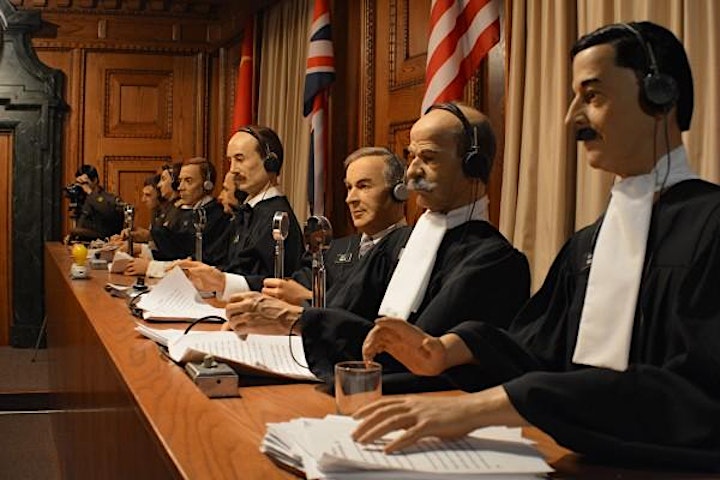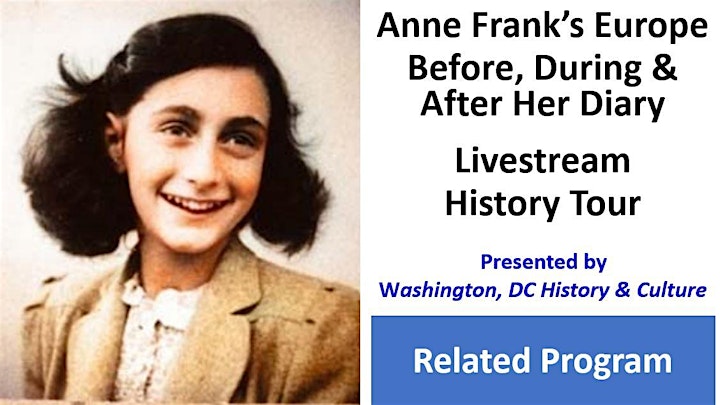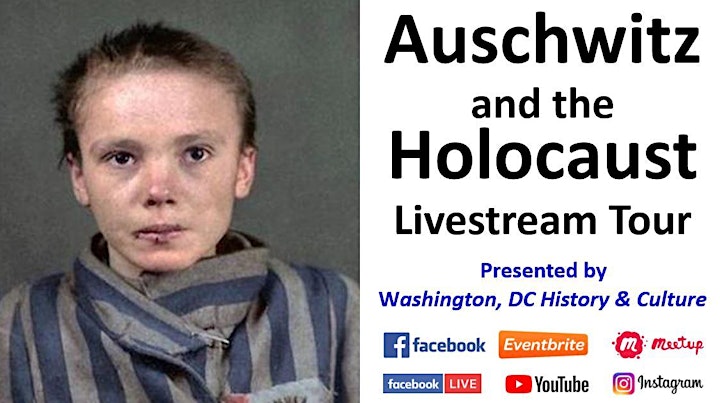 We invite you to join the non-profit community organization Washington, DC History & Culture for an online/virtual tour of the exhibits at two great museums:
The United States Holocaust Memorial Museum (Washington, DC)
and
The Virginia Holocaust Museum (Richmond, Virginia)
Our educational program will provide a brief overview of each of the two museums and tell the story of the Holocaust through noteworthy items in their exhibits.
The United States Holocaust Memorial Museum (USHMM) is the United States' official memorial to the Holocaust. Adjacent to the National Mall in Washington, D.C., the USHMM provides for the documentation, study, and interpretation of Holocaust history. It is dedicated to helping leaders and citizens of the world confront hatred, prevent genocide, promote human dignity, and strengthen democracy.
Since its dedication on April 22, 1993, the museum has had nearly 40 million visitors, including more than 10 million school children, 99 heads of state, and more than 3,500 foreign officials from over 211 countries. The museum's visitors came from all over the world, and less than 10 percent of the museum's visitors are Jewish. Its website has over 25 million annual visits, from an average of 100 countries daily. Thirty-five percent of these visits were from outside the United States.
The USHMM's collections contain more than 12,750 artifacts, 49 million pages of archival documents, 85,000 historical photographs, a list of over 200,000 registered survivors and their families, 1,000 hours of archival footage, 93,000 library items, and 9,000 oral history testimonies.
Though the museum is located geographically in the same cluster as the Smithsonian museums, contrary to popular conception, the United States Holocaust Memorial Museum is an independent entity, with its own governance structure.
The Virginia Holocaust Museum (VHM) is a public history museum located in Richmond, Virginia. The museum is dedicated to depicting the Holocaust through the personal stories of its victims.
The VHM was founded in 1997 to educate the community about the tragedies of the Holocaust, the Virginia Holocaust Museum memorializes and documents the atrocities of World War II. Through exhibits, programming, and outreach, the Museum uses the history of genocide to teach the dangers of prejudice and indifference.
Please note that this program is presented solely by Washington, DC History & Culture, and is not done in partnership with either of the two museums.
__________________________
Your host for this program is Robert Kelleman, the founder/director of the non-profit community organization Washington, DC History & Culture.
Donations Support Our Non-Profit Community Programs – Thank You!
PayPal: DCHistoryAndCulture@gmail.com
Venmo: @DCHistoryAndCulture
GoFundMe: https://gofund.me/d29491c0
__________________________
Zoom Connection:
This educational and entertaining program is open to all regardless of age, geographic location, etc. and since it is an online/virtual event via Zoom you can connect from anywhere in the world.
Zoom events have a limit on the number of people that can participate and therefore the event may "sell-out" once a certain number of registrations has been reached.
Zoom Connection Link Will Be Emailed:
Login info will be emailed several times beginning 24 hours prior to the event.
If you don't receive the Zoom connection link please contact us.
Zoom Connection Suggestions:
Connecting a few minutes early is strongly recommended.
To join the event simply click the Zoom link and follow the instructions.
If clicking the link doesn't work try copying and pasting it instead.
Password not required.
Zoom may work better in some browsers/devices than others – if one doesn't work try another.
When all else fails please read and follow the directions. : )
Didn't Receive the Zoom Connection Info?
Check your spam folder, make sure you didn't sign-up with your other email address (personal vs. work, etc.), and also review the email settings on your Eventbrite account (you may have turned off our notifications)- link below:
https://www.eventbrite.com/account-settings/email-preferences
Additional Eventbrite Troubleshooting Link:
https://www.eventbrite.com/support/articles/en_US/Troubleshooting/did-my-email-send-invitations-order-confirmations-reminders?lg=en_US
_________________________
Washington, DC History & Culture
Experience the history and culture of Washington, DC – and the world!
For more entertaining and educational programs visit us at:
https://www.Facebook.com/DCHistoryAndCulture
https://DCHistoryAndCulture.Eventbrite.com
https://www.Meetup.com/DCHistoryAndCulture
http://www.youtube.com/c/WashingtonDCHistoryCulture
We look forward to seeing you – thanks!
Robert Kelleman
rkelleman@yahoo.com
202-821-6325 (text only)
History & Culture Travels / Washington, DC History & Culture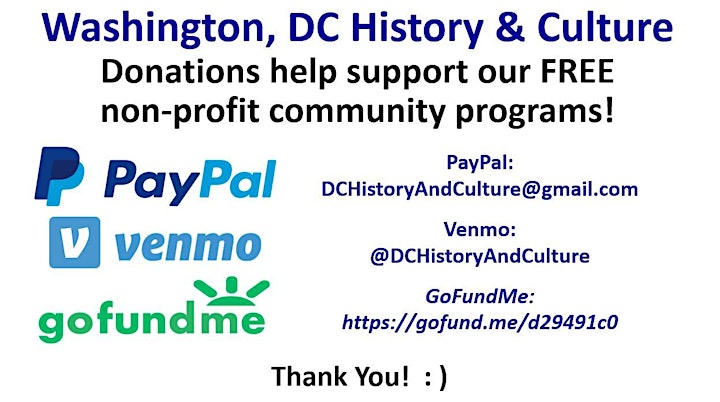 [ad_2]

Source link