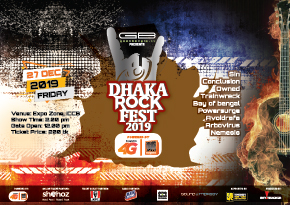 Asiatic Exp and Artcell together bring you "20 Years of Artcellism, An
Unstoppable Journey", on 24 December 2019 at ICCB Expo Zone, Dhaka.
'20 years of Artcellism' holds a heartwarming significance for the organization
since it has been relentlessly working to improve audience experiences as a
whole.
A long awaited event is coming live and you all are invited to be a part of the
legacy.